CAMHI First Annual Retreat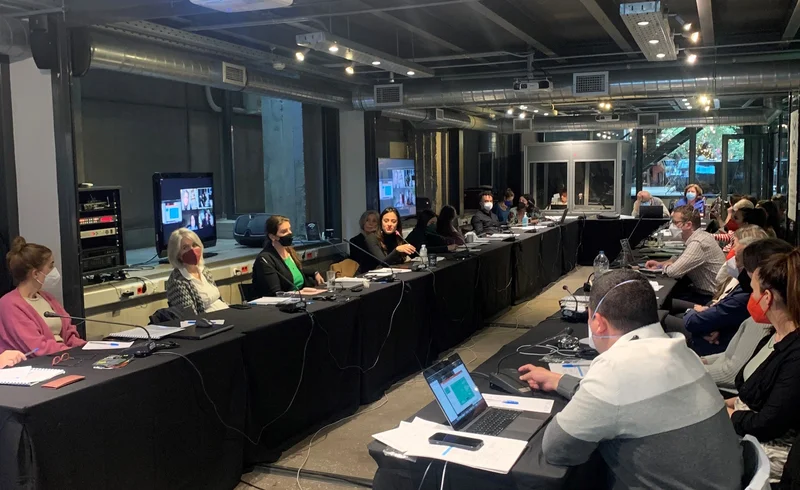 Under the Stavros Niarchos Foundation's Health Initiative and in partnership with Child Mind Institute, the Child and Adolescent Mental Health Initiative (CAMHI) had its first Annual Retreat on December 8th and 9th in Athens. Enhancing child and adolescent mental health care capacity and strengthening the infrastructure for prevention, assessment, and treatment of mental health struggles faced by children and adolescents across Greece is a collective work.
Gathering around 30 of CAMHI's mental health experts and partners, the retreat fostered in-depth discussions about the program's implementation according to the local needs of different areas in Greece, how far the program has come, and its future directions. Through a combination of targeted speeches and interactive workshops, the CAMHI team reflected on past and current theoretical approaches to mental health care for children and adolescents in Greece, the challenges that lie ahead, as well as strategic approaches to engage more vulnerable communities (Roma, Pomaks, LGBTQIA+, unaccompanied children, people living in remote areas,) and fight mental health stigma.
The CAMHI received its highly regarded mental health expert consultants for the Advanced Training Curriculum from the National and Kapodistrian University of Athens, the Aghia Sofia Children's Hospital and the internationally renowned Vrije Universiteit Amsterdam. The CAMHI's retreat was also enriched by Anna Freud Centre for Children and Families' experience with Mentalization-Based Therapy, the recent advancements of the CAMHI's Youth and Engagement Scheme (YES), and discussions about the importance of systematically and actively engaging the voice of youth into the program. Finally, expanding partnerships, the team gladly welcomed CAMHI's new partners from the future hub of Thessaloniki.